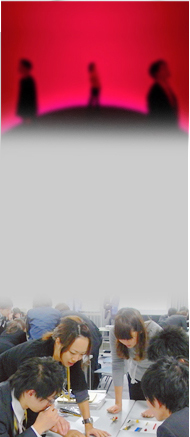 Each of our group companies exercises professionalism in each business domain, targeting customer satisfaction as well as contributing to society.



Nurturing and improving personal qualities.



We generate new value with new focal points as well as unique ideas, offering people and society dreams and a deep impression.



・ Ensure goals are achieved via aggressive challenges.
・ Advance cheerfully and vigorously with peers via uninhibited communication.
・ Learn from each other and enhance humanity.
・ Resolve tasks given by customers based on field sites, actual stuff and phenomena.
・ Strive to improve credibility and trust in the spirit of the "three goods"
 : for the seller, buyer and society respectively.
・ Conform to social norms and contribute to the community, society and the global environment.



We aim to become a "value-creating professional group", providing good and comfortable living and being loved by people.